At each visit to New Hampshire Center for Comprehensive Dentistry, you will be supported by our amazing team! Each member of our team was chosen for their individuals strengths and talents as well as their shared vision of providing exceptional care and services. For us, serving you is about more than providing high-quality dentistry – it's about our commitment to truly caring about everyone we meet and everything we do, and our patients can see and feel the difference. Call us today at 603-672-6546 to schedule your appointment with our dentists in Amherst, New Hampshire. We are excited to meet you!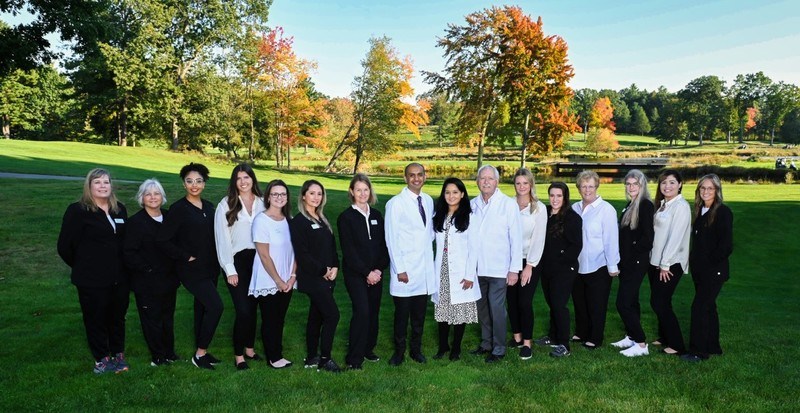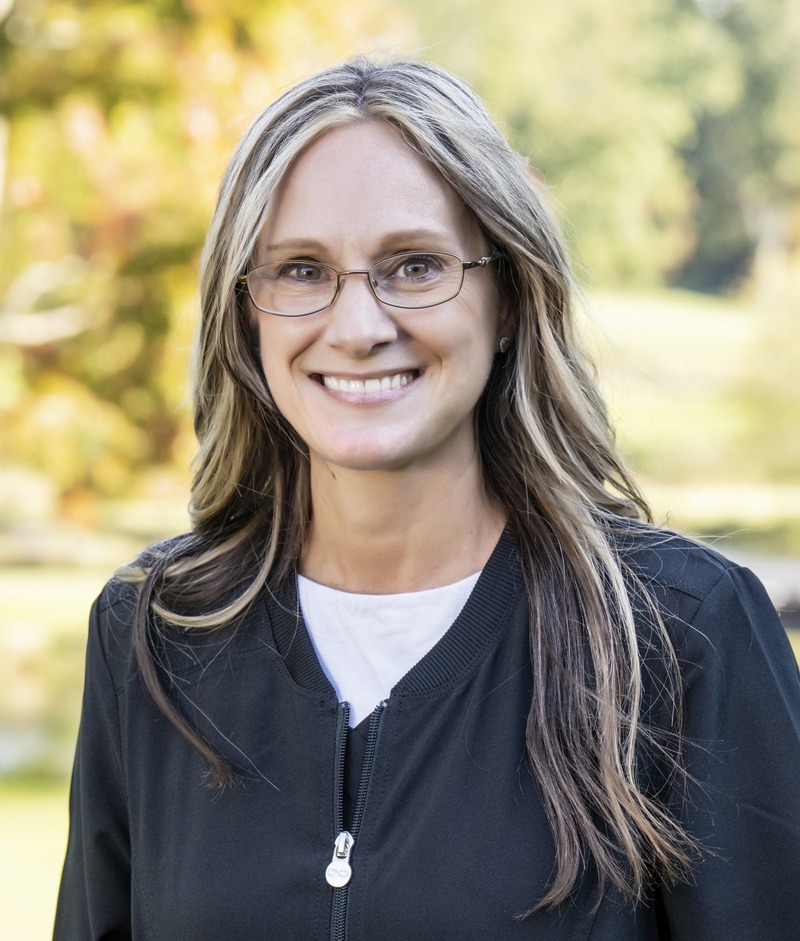 Kendra Myers – RDH
Kendra had an interesting career path on her way to becoming a hygienist: from serving in the Navy to sales and customer service in communications. But as a hygienist she finds her greatest satisfaction in helping her patients to regain and maintain their best oral health. Kendra enjoys using the advantages of technology to aid in providing care and education, but her manner is always warm and personal while showing "exceptional patience." She understands the challenges of changing habits and is great at exploring options with her patients so they can find answers that work for them.
Kendra is passionate about helping people appreciate the importance of periodontal (gum) health because she knows that inflammation and infection from gum disease affects the entire body. She was instrumental in bringing in the "PREVISOR" periodontal disease risk assessment tool, training the team and incorporating it into our patient hygiene appointments. We know it has an impact on helping patients save their teeth and be overall healthier. Since joining our practice in 2006, she has earned certifications in Local Anesthesia, In-Office Tooth Whitening, Administering and Monitoring Nitrous Anesthesia, and Soft-Tissue Laser Therapy. Kendra loves spending time outdoors with her family and they are all very involved in sports. A New Hampshire native, she lives with her husband and sons in Merrimack.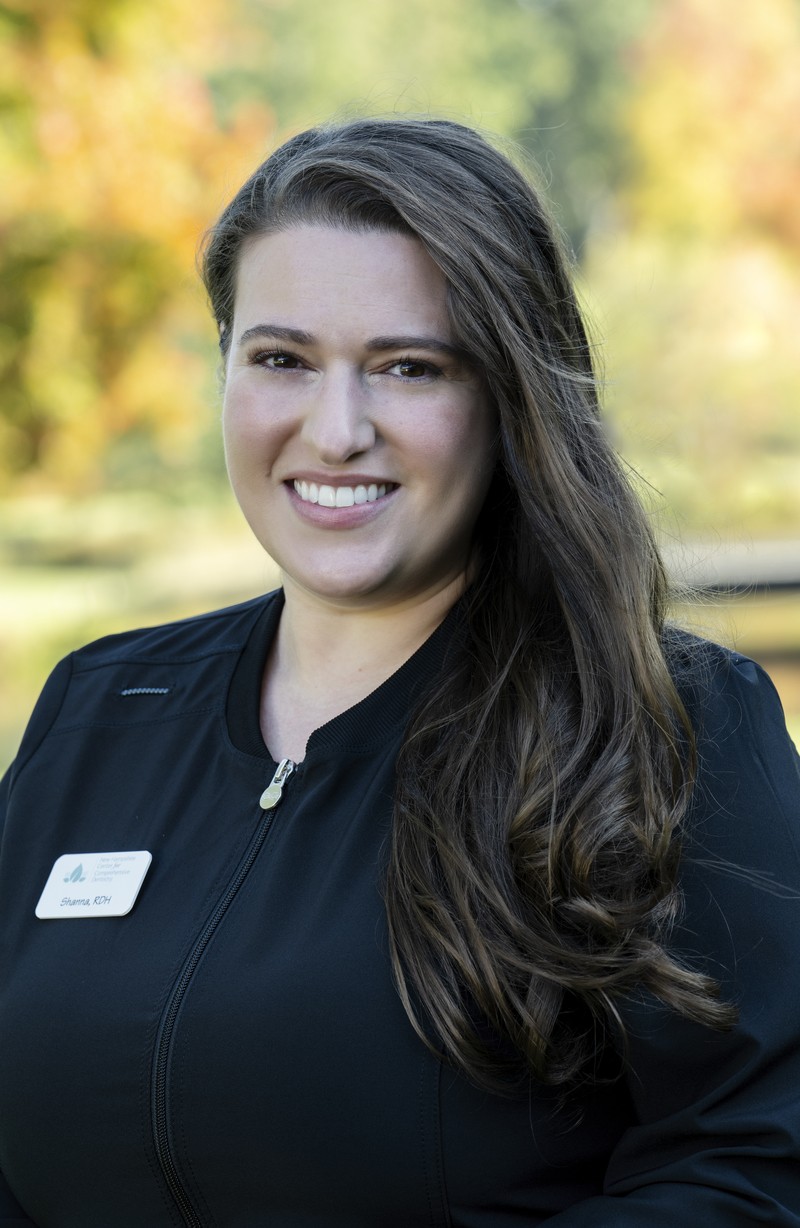 Shanna Welvaert – RDH
Shanna first came to our practice in 2007 as an intern in the dental assisting program at NHTI – she actually stayed with us for two rotations instead of the usual one. It was such a good fit that she joined us as a permanent team member soon after her graduation, and it's been wonderful ever since! In 2011, Shanna achieved national certification as a dental assistant, which acknowledges her high level of skill and knowledge. She became a hygienist after graduating with her certification in July 2019. She`s always ready to help patients, dentists, or staff in any way needed and is routinely thinking at least one step ahead. She is passionate about making a difference in her patients' lives by educating them the oral and systemic connection, which enables and empowers them to take care of their health in the best possible way. Patients routinely comment on the smooth and easy way they experience their treatment – and appreciate the "TLC" call that she gives them after each appointment.
Additionally, Shanna is an important leader in keeping the clinical area as a whole running smoothly and always in the right way. She can't be beaten for organization and efficiency and supporting the team completely. We also have to mention that Shanna has a wonderful joy of life that often comes out in giggles – and we can't help but smile and laugh along with her. In fact, we often hear patients joining her in hearty laughter – an indication of the level of comfort and enjoyment she helps provide during appointments. Shanna greatly enjoys motherhood with her five beautiful daughters. She lives in Manchester with her family and enjoys her time off socializing with friends.
Leticia Oliveira – CDA
Leticia joined our team in 2017. She has been a certified dental assistant for over 15 years, and has also completed training on occupational safety. She loves the approach our dentists have to patient care, personally working to create a healthier and more comfortable environment, especially for patients whose dental fear requires more attention and care. Leticia is always helpful in our office, and shares her experience and knowledge freely with our team. Her love and dedication to patient care come from her heart and from her desire to do her best in helping others and being mindful of their individual needs.
Leticia has 2 handsome sons, Seth (age 12) and Caleb (age 9). She has many hobbies. In the summer she enjoys being outdoors with her family, hiking in the mountains, traveling, and visiting new places. In the winter she enjoys learning how to ski.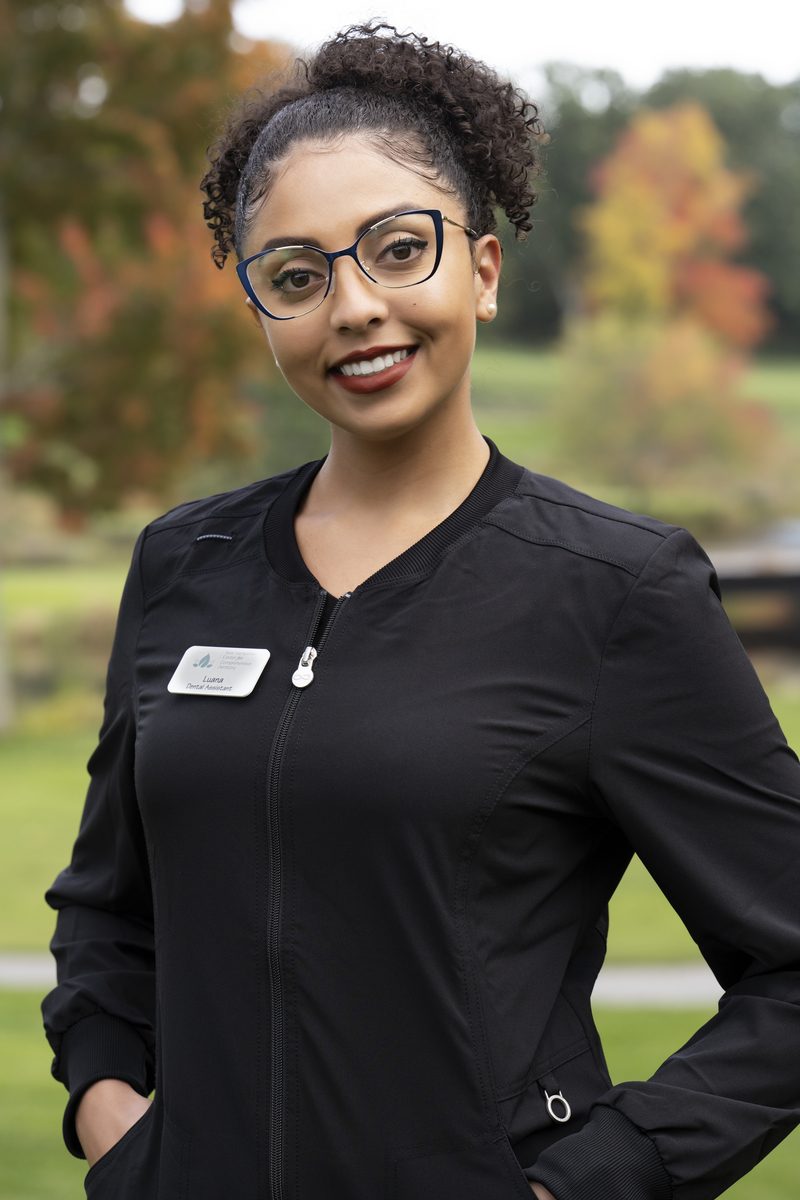 Luana – Dental Assistant
Luana is a student from Middlesex Community College who is pursuing a career as a dental hygienist, as she loves being able to help patients. She will work to make you feel as comfortable as possible and to give you the best smile you can have!
Prior to moving to New Hampshire, Luana worked for three years managing administrative operations for a fast-paced office. She also worked in another dental office as an office administrator. This gives her a great understanding of how an office runs, and she is able to use her knowledge to help patients to her best ability.
Luana's native language is Portuguese, and she is fluent in English as well. She has a Corgi named Bella. In the winter time, she loves to go skiing. While in the summertime, Luana loves to ride her motorcycle and go on different adventures with her husband. She has a passion for learning and experiencing different cultures.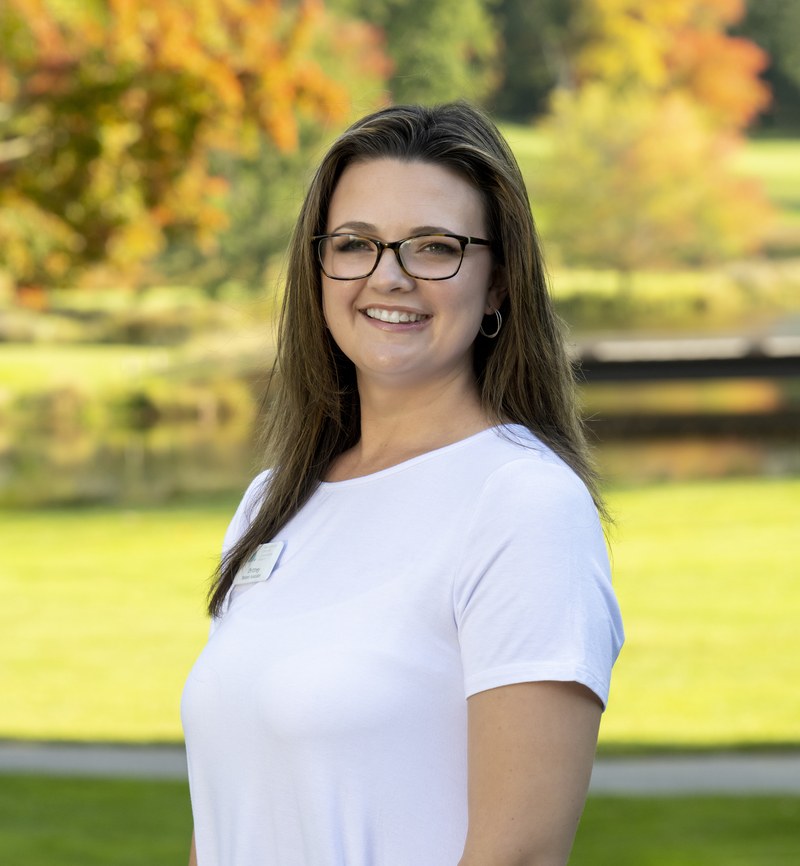 Brittney Meagher – Dental Assistant and Patient Advocate
Brittney began her career in the medical and dental fields when she earned her certification as a podiatric medical assistant and received her diploma for medical assisting at Hesser College. She is training to become a certified dental assistant. Her previous experience includes working in a podiatry office and as a patient care coordinator at Convenient MD. Each job taught her something about herself, challenged her in difficult situations and allowed her to meet great people. She is really excited to be a part of the New Hampshire Center for Comprehensive Dentistry team as it gives her the opportunity to change someone's life. She looks forward to getting to know each patient and their story. She is always willing to help wherever she is needed, and goes above and beyond to make her coworker's jobs as easy as possible. She looks forward to growing with our practice.
Brittney enjoys photography and how it captures that moment and emotion forever. She loves going to the beach, hiking, traveling and laughing! She is an avid New England sports team fan. Her family is her pride and joy. Her husband, Patrick is also part of the Milford Fire Department. They have two boys, Brayden and Evan. They enjoy being outside and watching the boys grow and play baseball and soccer. They love to explore nature with their fur baby, Bailey.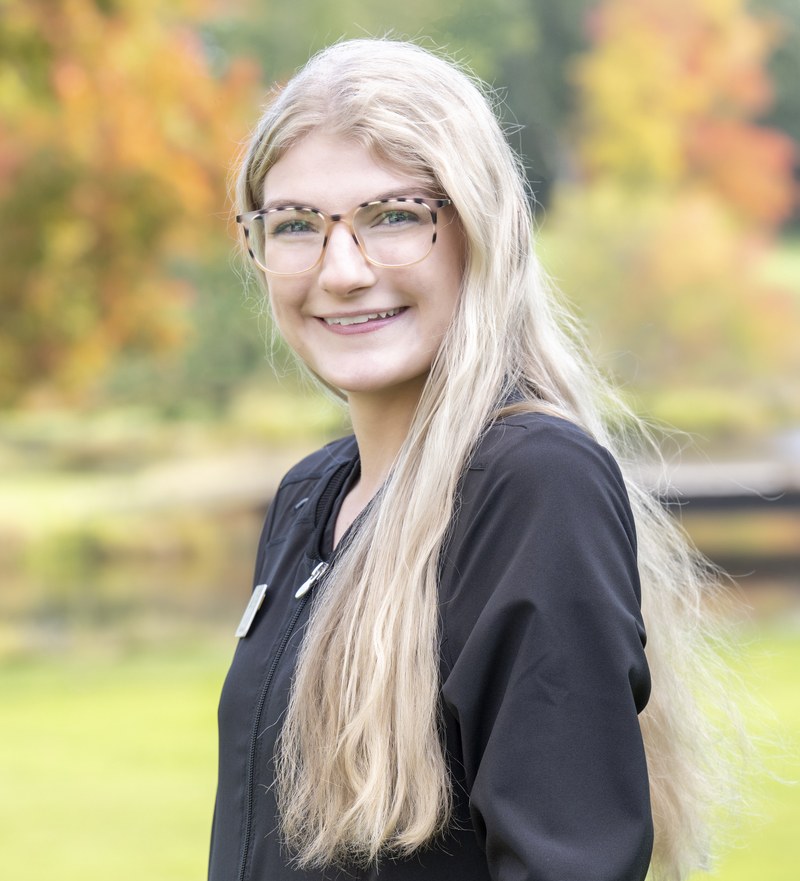 Jillian Waterman – Dental Assistant
Jillian graduated from NHTI as a dental assistant in July 2020. She has certifications in dental radiology and CPR. She has previous experience working in a family-friendly restaurant and preschool daycare. Her favorite thing is treating and helping patients achieve the smile of their dreams. With an easy and outgoing personality, Jillian is a great "people person" who is hardworking and dependable. Being part of the close-knit team at New Hampshire Center for Comprehensive Dentistry that works together is her favorite part of coming to work!
When she is not at the office, Jillian enjoys being active, horseback riding, hiking, and camping with her friends and family. She started horseback riding when she was 14 and never stopped loving it! She is a bona fide animal lover, with two dogs (Bruno and Azula) and a rabbit (Lucky). She enjoys taking Bruno and Azula on walks and to the park on nice days as well as camping.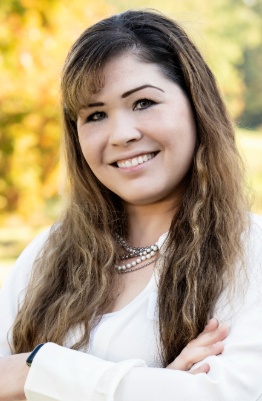 Amy Engaldo – Office Manager/ Treatment Coordinator
As the office manager/treatment coordinator, Amy is responsible for the overall management and customer service of the company. Her main responsibility is to make sure you have the best experience possible when you visit our dental office. Amy enjoys building personal relationships, working through treatment concerns and finding ways to help people build the confidence to share their smile!
Prior to moving to New Hampshire, Amy worked as a front desk associate for a pediatric dentistry practice then accepted a position as executive assistant for an orthodontic practice located in southern Connecticut. Once relocated to New Hampshire, along with her family, her profession began in the financial industry. Amy's passion and experience in dentistry combined with her experience in the financial industry allows her to have a unique view on financing options while showing compassion to patients with treatment plans focused on their individual needs.
Amy is married with two children, a son, Caleb, and a daughter, Kaylee, and two Shih Tzus, Meka and Mozzie. In her free time, she enjoys spending quality time with her family, baking cakes and hiking.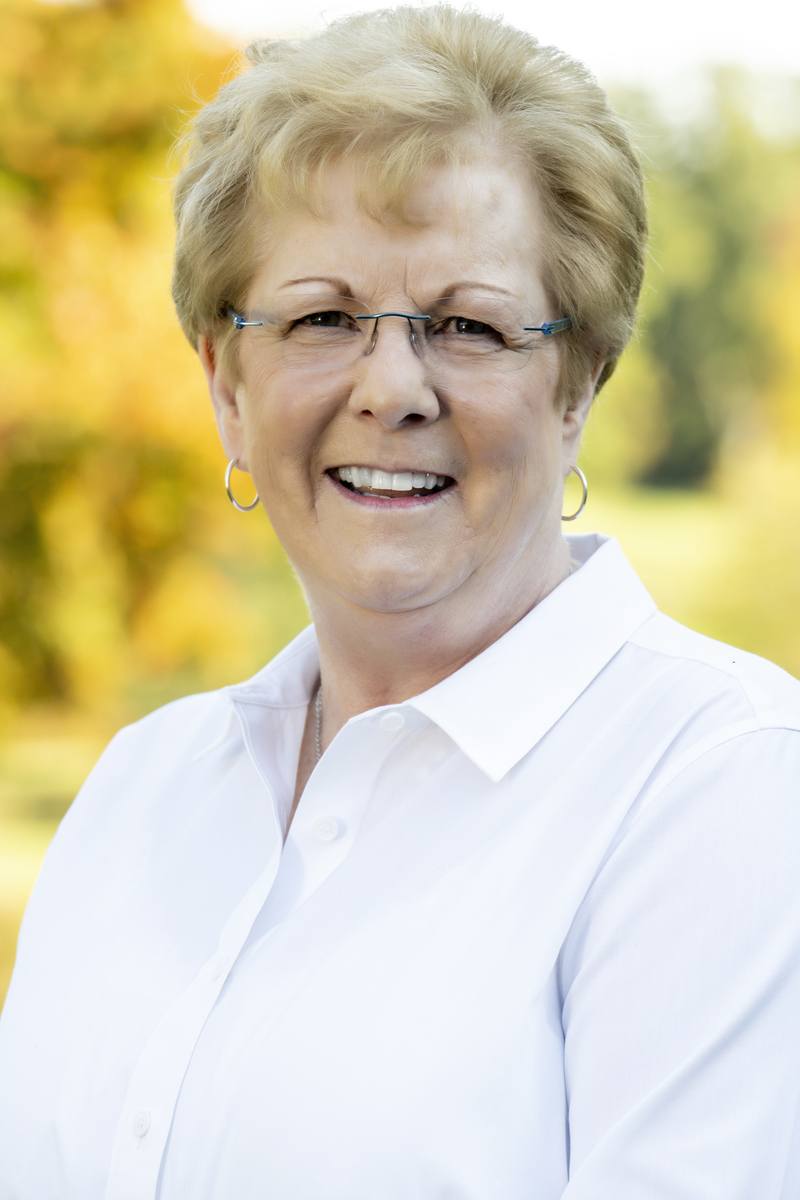 Peggy – Front Desk Associate
Peggy and her family moved from Kentucky to the beautiful state of New Hampshire in 1992. She lives with her husband in Southern New Hampshire and has three children and six grandchildren who she loves spending time with!
As a past graduate of Eastern Kentucky University with an Associate Degree in Medical Assisting, Peggy has been working as a front desk associate with Dr. Kenneth Edwards since 2008. Peggy's passion, interest, education and experience allow her to help make a difference in other people's lives as she understands that oral health is vital to the health of our entire bodies.
In her free time, Peggy loves gardening, cooking and spending time with her family and friends.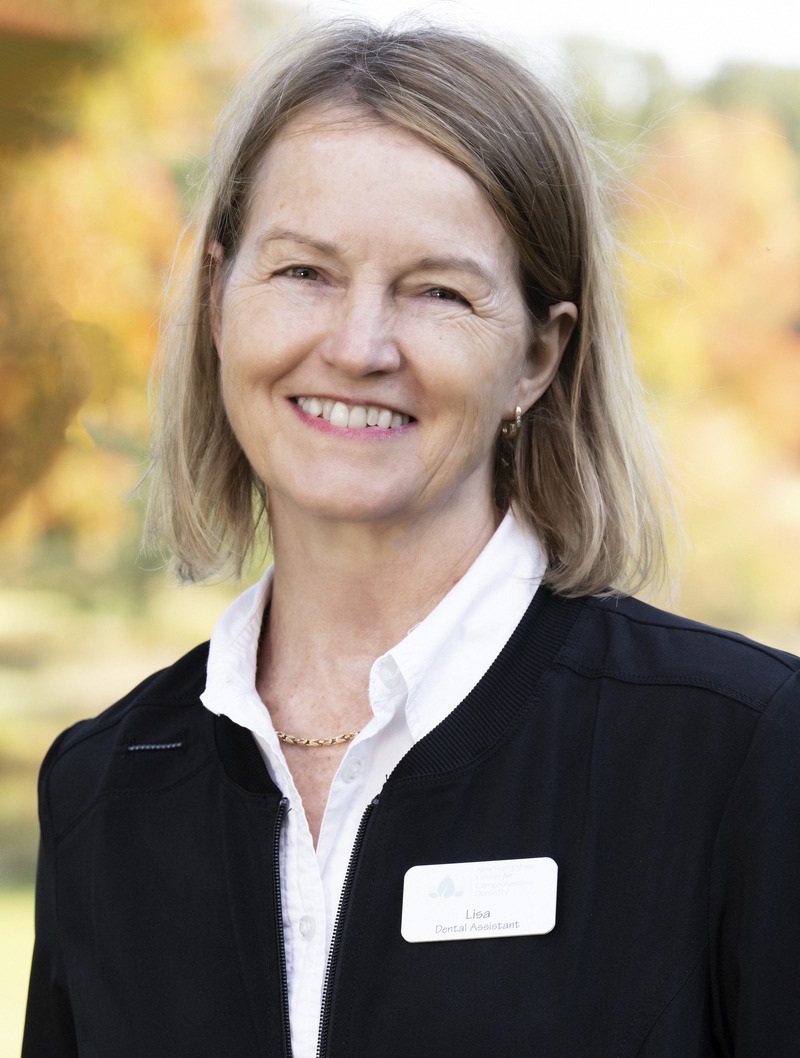 Lisa – Dental Assistant
Lisa began her journey in dentistry in 1996. As a graduate of Boston University, BSBA Magna Cum Laude, Lisa loves helping patients enhance their oral health and creating smiles to boost their confidence and self-esteem. Some of her most gratifying moments are seeing the patients smile in the mirror after an appointment, saying they feel so much better. Lisa enjoys making a difference in people's lives. With a truly caring personality, Lisa wants to get to know each patient as an individual.
In her spare time, Lisa enjoys gardening, quilting, farming, learning about other cultures and nurturing her children!