At each visit to New Hampshire Center for Comprehensive Dentistry, you will be supported by our amazing team! Each member of our team was chosen for their individuals strengths and talents as well as their shared vision of providing exceptional care and services. For us, serving you is about more than providing high-quality dentistry – it's about our commitment to truly caring about everyone we meet and everything we do, and our patients can see and feel the difference. Call us today at 603-672-6546 to schedule your appointment with our dentists in Amherst, New Hampshire. We are excited to meet you!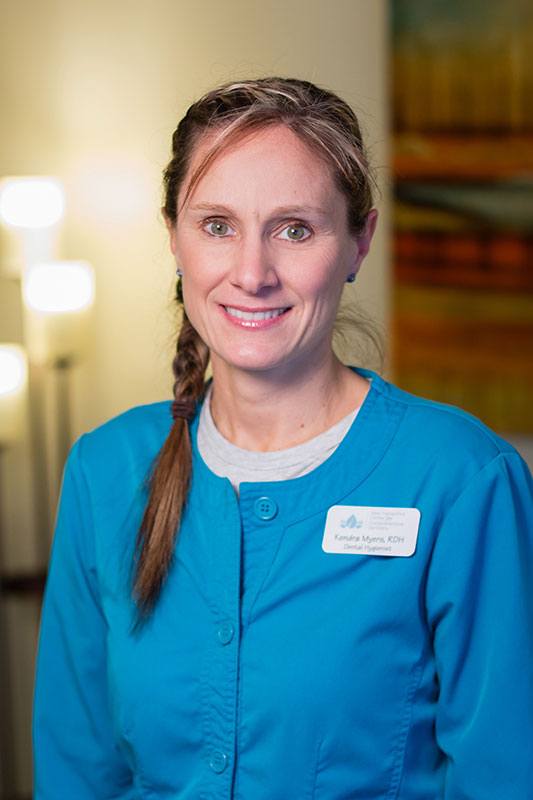 Kendra Myers – RDH
Kendra had an interesting career path on her way to becoming a hygienist: from serving in the Navy to sales and customer service in communications. But as a hygienist she finds her greatest satisfaction in helping her patients to regain and maintain their best oral health. Kendra enjoys using the advantages of technology to aid in providing care and education, but her manner is always warm and personal while showing "exceptional patience." She understands the challenges of changing habits and is great at exploring options with her patients so they can find answers that work for them. Kendra is passionate about helping people appreciate the importance of periodontal (gum) health because she knows that inflammation and infection from gum disease affects the entire body. She was instrumental in bringing in the "PREVISOR" periodontal disease risk assessment tool, training the team and incorporating it into our patient hygiene appointments. We know it has an impact on helping patients save their teeth and be overall healthier. Since joining our practice in 2006, she has earned certifications in Local Anesthesia, In-Office Tooth Whitening, Administering and Monitoring Nitrous Anesthesia, and Soft-Tissue Laser Therapy. Kendra loves spending time outdoors with her family and they are all very involved in sports. A New Hampshire native, she lives with her husband and sons in Merrimack.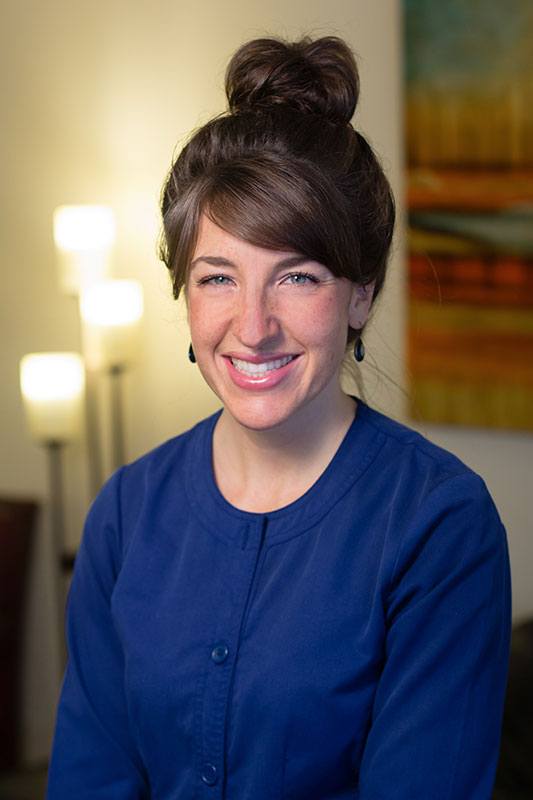 Krista White – CDA
Krista came to the office in 2011 by way of North Carolina, even though she was born and raised in Jaffrey. Right from the beginning and new to being a certified dental assistant, Krista jumped in with both feet, learning how to work best with each of the dentists she assists and all the patients she cares for. Krista is quick to develop strong relationships of understanding and trust with others – her team members and patients feel that immediately. And she's never stopped growing – she's always learning and improving. If one thing stands out about Krista, it's her dedication and commitment to getting things done and doing it right. Making that happen comes from her extreme organization, her attention to the details while seeing the big picture, thinking forward and anticipating needs, awareness of her patient's comfort and sense of ease, being a great leader by example for the team and an overall consistent team member. It's hard to believe all of that is in one person! But we see it every day. Krista now has a new goal – becoming a dental hygienist! She is taking prerequisite courses and approaching her studies with energy and commitment, just as she does everything in her life. Our goal for Krista is that we make space for her to stay a part of our team when the time comes that she's graduated. She'd like that too! Krista shares her life with her husband and son, living in the town she grew up in, not far from her extended family.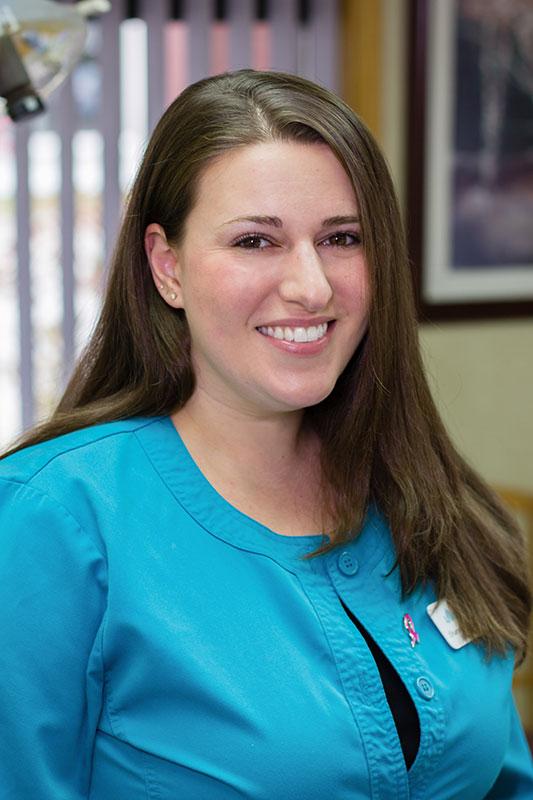 Shanna Welvaert – CDA
Shanna first came to our practice in 2007 as an intern in the dental assisting program at NHTI – she actually stayed with us for two rotations instead of the usual one. It was such a good fit that she joined us as a permanent team member soon after her graduation and it's been wonderful ever since! In 2011 Shanna achieved national certification as a dental assistant, which acknowledges her high level of skill and knowledge. She`s always ready to help patients, dentists or staff in any way needed and is routinely thinking at least one step ahead. Shanna primarily assists Dr. Sheikh at the chairside and steps in to help the other doctors whenever needed. Her exceptional knowledge and skills make it easy for each doctor to do their best. Patients routinely comment on the smooth and easy way they experience their treatment – and appreciate the "TLC" call that she gives them after each appointment. Additionally, Shanna is an important leader in keeping the clinical area as a whole running smoothly and always in the right way. She can't be beat for organization and efficiency and supporting the team completely. We also have to mention that Shanna has a wonderful joy of life that often comes out in giggles – and we can't help but smile and laugh along with her. In fact, we often hear patients joining her in hearty laughter – an indication of the level of comfort and enjoyment she helps provide during appointments. Shanna greatly enjoys motherhood with her five beautiful daughters. She lives in Manchester with her family and enjoys her time off socializing with friends.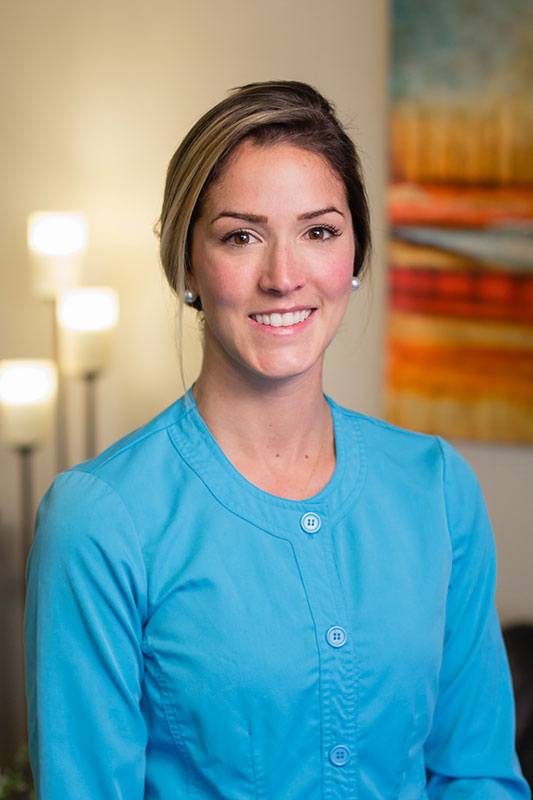 Jill Johnston – CDA
Jill is on a path that she's long been committed to: becoming a dentist! She's completed a BS in biology from UNH and is currently enrolled for her master's in medical physiology through Case Western Reserve. In the meantime, she also completed her national certification as a dental assistant. Talk about dedication and drive! But that's the way Jill lives her whole life. And she brings that same commitment to her patient care every day that she's here. If you ask Jill what makes her do what she does, it's all about people. She loves helping others and easily shares her compassion and generosity. You get the sense very early that what you see is what you get – open, honest, curious. You'll find Jill chair-side assisting Dr. Soni most days, but she also has stepped in to assist our other dentists, help with the lab and other clinical responsibilities. Jill looks for a need and finds a way to fulfill. It's a pleasure to have her on the team and to watch as she grows and becomes the dream she has for herself. We have no doubt she'll succeed!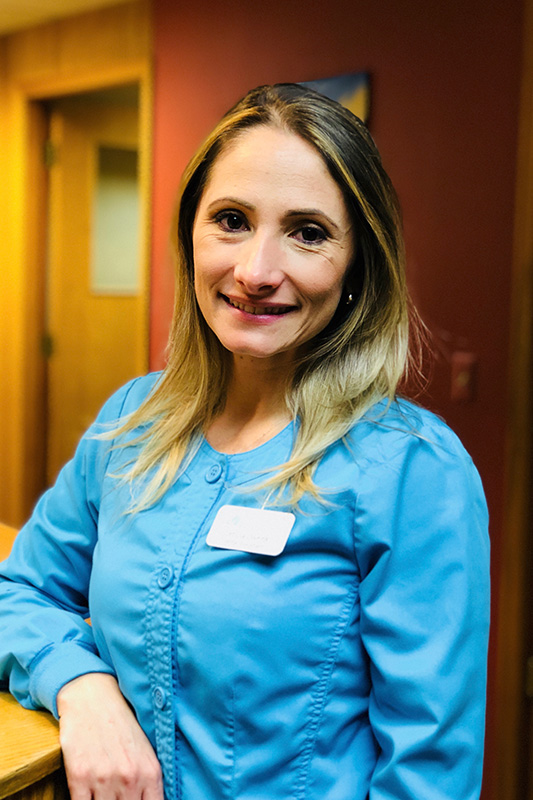 Leticia Oliveira – CDA
Leticia joined our team in 2017. She has been a certified dental assistant for over 15 years, and has also completed training on occupational safety. She loves the approach our dentists have to patient care, personally working to create a healthier and more comfortable environment, especially for patients whose dental fear requires more attention and care. Leticia is always helpful in our office, and shares her experience and knowledge freely with our team. Her love and dedication to patient care come from her heart and from her desire to do her best in helping others and being mindful of their individual needs.
Leticia has 2 handsome sons, Seth (age 12) and Caleb (age 9). She has many hobbies. In the summer she enjoys being outdoors with her family, hiking in the mountains, traveling, and visiting new places. In the winter she enjoys learning how to ski.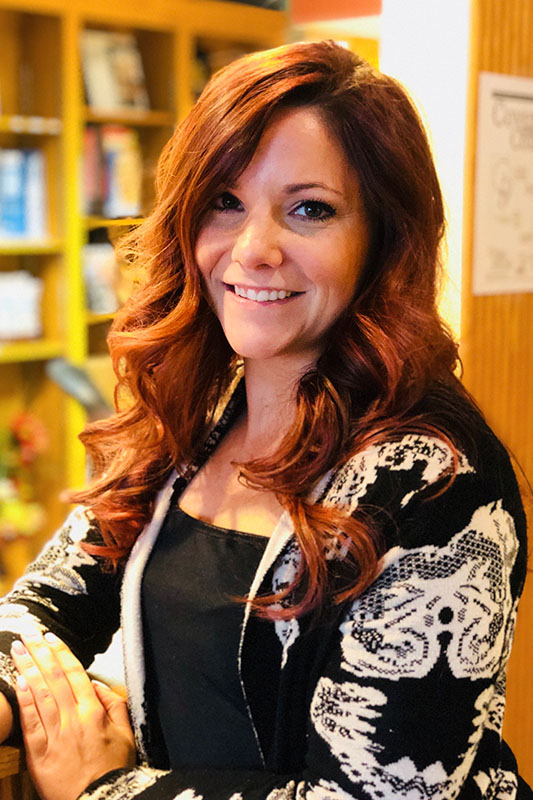 Krystal Sherburne – Patient Advocate – Practice Administrator
Krystal joined our team in August 2017. She has a warm and upbeat personality, which makes any interaction feel better the minute you walk in the door. She believes strongly in our practice's core values. In her own words, "NHCCD promotes the importance of oral health as well as a focus on overall health and lifestyle, and we believe in going the extra mile because we genuinely care about our patients and want to see them reach their full potential."
Krystal's number one goal is to see each patient that enters our practice leave with a smile and renewed confidence. With a huge heart and wanting the best for everyone, she comes to work with a great attitude, and works to make each day the best day she possibly can. You will not find a more avid fitness enthusiast. Krystal cherishes her family a lot, and would not be the person she is without their support. She loves to travel and is a big foodie at heart.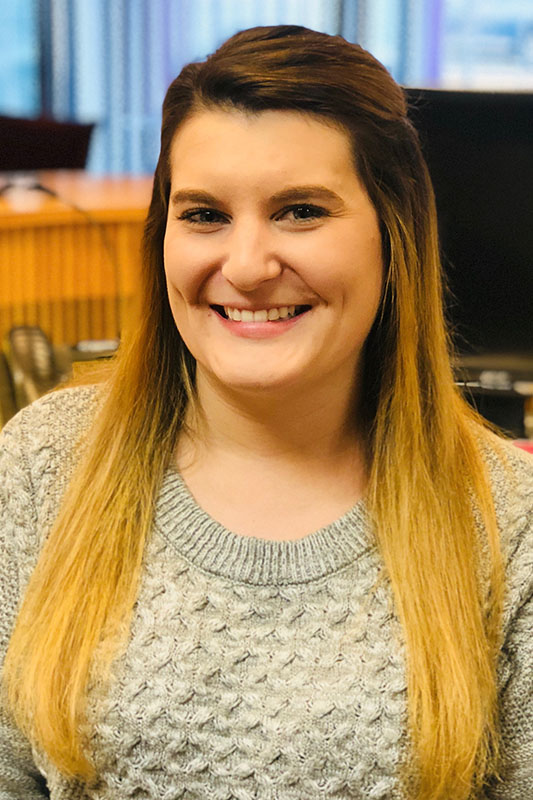 Paulette Lachance – Patient Advocate
Born and raised in New Hampshire, Paulette has been in the dental field for a year and a half, and has worked in a number of roles, including patient advocate, treatment plan coordinator, and assistant manager. She utilizes her financial knowledge to contribute to the success of our team, and takes great pride in her customer service skills and her ability to stay calm and multi-task.
Paulette takes pride in helping people, and looks forward to connecting with patients to make their day a positive one. She enjoys learning something new every day. Paulette loves the teamwork, positive attitude of her team members and the supportive environment of NHCCD. Outside of the office, you will find her falling in love with every dog she meets. She loves to spend her spare time on a number of hobbies, including hiking, camping, cooking, and crochet.