At New Hampshire Center for Comprehensive Dentistry, we partner with Board-certified anesthesiologists from Blue Sky Anesthesia Associates to provide the highest quality IV dental sedation services available in a dental office. If you experience dental anxiety or the more intense dental fear, you are not alone. Around the world, millions of patients experience some version of dental anxiety, which is why Blu Sky Anesthesia partners with top-rated dentists, like our team, to help our patients manage their fear with the best sedation solutions available in the dental field. Sedation dentistry is just one simple way our team can help you minimize or eliminate dental pain or discomfort associated with more complicated procedures.
When you receive sedation dentistry at our office, you can expect:
Treatment that is tailored and responsive to your specific needs.
High-quality but affordable sedation options for adults, children and patients with special needs alike.
Cutting-edge technology and equipment for hospital-quality care in a comfortable, dental environment.
Medications that help facilitate a pain-free, nausea-free and anxiety-free experience. You are unlikely to even remember the procedure.
A personal check-in call later that day from your nurse anesthesiologist.
Consistent monitoring from an experienced and highly trained nurse anesthesiologist throughout your treatment.
We expect the best from ourselves so you can expect the best from us. Each patient deserves individual attention from a trained nurse anesthesiologist, ensuring their safety and comfort throughout, when receiving sedation dentistry. We are happy to provide just that.
With Blue Sky Anesthesia Associates, each sedation plan is customized to meet the individuals needs. Our team believes that ensuring your comfort by managing your dental fear and anxiety is just as important during your dental treatment as the treatment itself.
To learn more about sedation dentistry in Amherst, New Hampshire, and schedule your appointment with our dentist and anesthesiologists, call our team at 603-672-6546 today.
Meet Your Nurse Anesthesiologist and Team
"Our #1 goal is patient safety and satisfaction because we care for you like we would our family."
— Dwayne Thibeault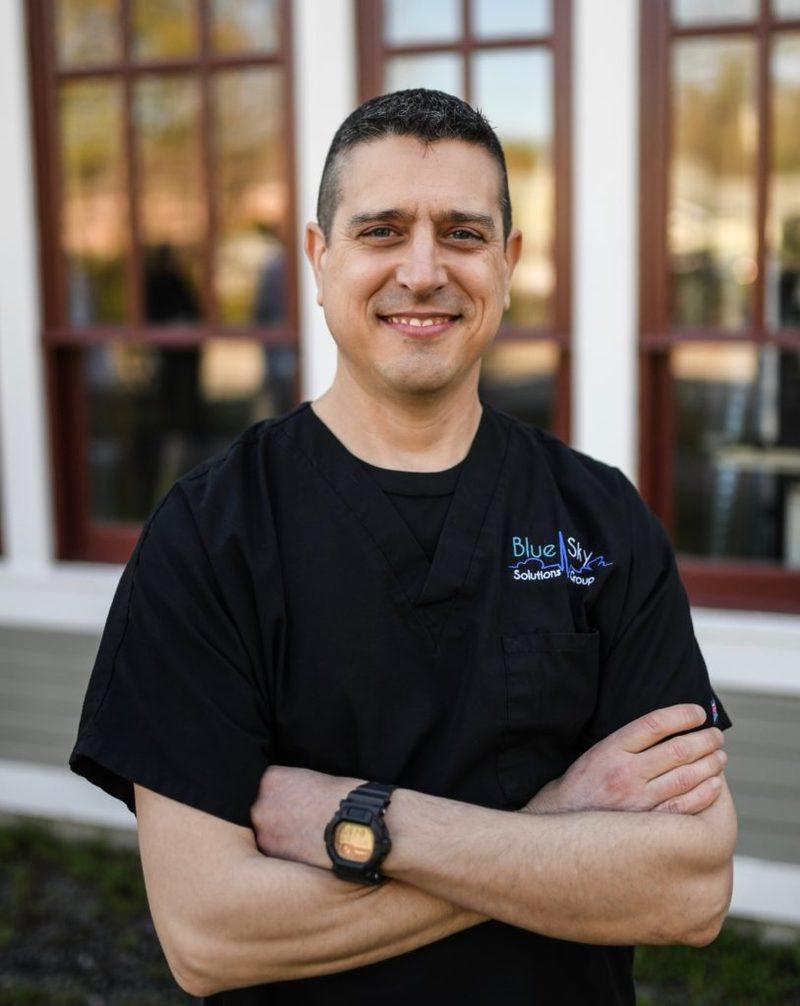 Dwayne Thibeault DNP, CRNA, ARNP
Dr. Dwayne is a nurse anesthesiologist licensed to practice in New Hampshire, Vermont, Maine and Massachusetts. His experience and qualifications include over 20 years in trauma and critical care settings, caring for patients of all ages and backgrounds, ranging from office-based procedures to emergency trauma patients to open heart and lung surgeries. His anesthesia training was completed at the University of North Florida in Jacksonville, culminating in a Doctorate of Nursing Practice (DNP).
Dr. Dwayne's undergraduate degree of a Bachelor of Science in nursing was completed at Florida State University in Tallahassee. Shortly after completing his undergraduate degree, he also obtained his paramedic license and functioned as a registered nurse and a paramedic for several years. During that time, he was also an adjunct clinical faculty member for the Daytona State College Emergency Services Program. He continues his love of teaching today by guest lecturing for the University of North Florida's Nurse Anesthesiology Program on adult and pediatric anesthesia airway management and at the 2022 Yankee Dental Conference on adult and pediatric dental anesthesia. He is also an active member of the American Association of Nurse Anesthesiology (AANA) and the current President for the New Hampshire Association of Nurse Anesthesiology (NHANA).
As the owner of Blue Sky Anesthesia Associates, Dr. Dwayne believes having a nurse anesthesiologist you can call and talk to anytime with any question about your sedation creates the personal and individual care that healthcare lacks today. It is his passion and commitment to provide sedation that is customized to your specific needs and to help all of his patients overcome the fear and anxiety of their dental visit. By having a meaningful one-on-one conversation, he can get to know you and your concerns, allowing him to determine the best-tailored sedation plan for you. He is committed to spending as much time as you need to answer all of your questions and is happy to take calls from my patients anytime, even on the weekends.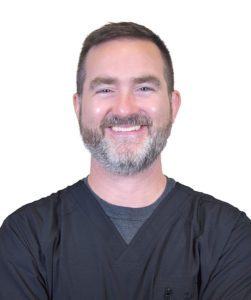 Rudy Pavlesich DNP, CRNA, FNP, ARNP
Dr. Rudy Pavlesich has close to 20 years of experience in the critical care arena. After graduating from Purdue University, he started his career as an Army Nurse Corps Officer, having been cross-trained in all areas of critical care to include pediatric, trauma and burn intensive care. During his deployment in Iraq, he was one of a few pediatric intensive care nurses in-country and was at the hospital that received the majority of pediatric patients. After five years in the military, he decided to work in the civilian world of nursing and did so for another seven years, caring for adults and children before pursuing his current career as a nurse anesthesiologist.
In 2012, he enrolled in the nurse anesthesiology program at the University of North Florida where he then received his master's in nurse anesthesiology. A year after completing his master's program, he decided to further his education and enroll in the dual Doctor of Nursing Practice Program and Family Nurse Practitioner Program at the University of North Florida. His anesthesia experiences run the gamut from facial plastic surgery to labor epidurals to open heart surgery. He has practiced in offices, surgery centers, major medical centers and small rural hospitals where he was the only anesthesia provider for the entire facility. Throughout his career, Dr. Rudy Pavlesich has always made a point to provide the best patient experience possible by including patients in their care and having open collaborative discussions to create the best possible outcomes. He is licensed to provide anesthesia in New Hampshire, Vermont, Maine and Massachusetts. He is passionate about providing anesthesia and loves what he does. He is excited to be a part of the Blue Sky Anesthesia Associates team and looks forward to caring for you as you sleep!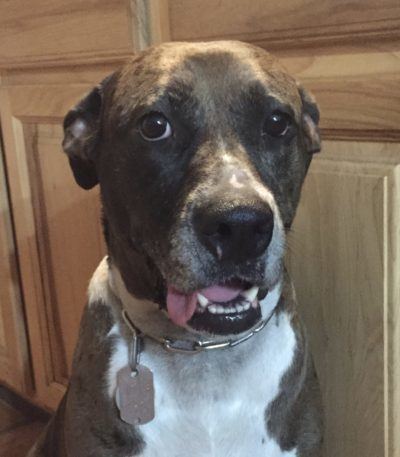 Jane Livingston, Nurse Manager
Jane Livingston is the nurse manager of Blue Sky Anesthesia Associates. She received her Bachelor of Science in hospitality management from the University of New Hampshire in 2000. She then received her Associates of Science in nursing from Great Bay Community College in 2004 and her subsequent Bachelor of Science in nursing from the University of North Florida in 2016. She also has extensive training in mental health counseling from the University of Central Florida. Jane has worked in women's services and all aspects of labor and delivery as a nurse for 17 years. In her spare time, she enjoys being a foodie, reading, walking in the woods, crafting and spending time with her fur babies.