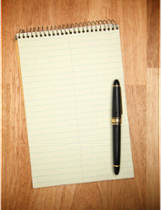 Finding the right dentist for you or your family can be a challenge if you don't know where to start or have the right questions to ask. In a previous post we offered five ways to start your search of NH dentists if you are new to the state or returning to dental care.
When you've used your resources and selected a list of 3-4 potential dentists you can delve a little deeper to find the one who will be the right fit for you. Here is a list of questions to help you get started. Read through them and then think of others that may be important to you. Take your time – the process will work!
Is the dental office location important to you? If a convenient location is a must-have then make this a consideration. Is it close to work? Close to home? Is there easy access and parking? Is it in a safe area?
What are the office hours? Will they work with your schedule? Is there emergency care after hours? What about weekends? How far in advance are they scheduling?
How long has the dentist been practicing? Is he or she active with continuing education? Many NH dentists are members of professional societies that encourage advanced training. These questions will help you discover if the dentist is keeping up with changes in dentistry.
Is the dentist pleasant and respectful to his or her team? Are they easy to talk to and open to questions? Do you feel listened to with consideration? Are answers to your questions easy to understand or are they full of dental "jargon"?
Is your dental history taken into account? Are your fears or concerns addressed or dismissed? Do you feel comfortable? Does it feel like a trusting relationship?
Is the office clean and up-to-date? Are any plants in the office well kept? If the plants are dying it's not a good sign! What are their sterilization and infection control procedures?
How are treatment costs and dental benefits handled? Are there options for payment? Is there financing available?
By using these questions and others that are important to you, you'll be able to narrow down your list of NH dentists to find the perfect dentist for you. To learn more about the dentists in our Amherst, NH practice, visit our website. With the right dentist and a good relationship it will be easier for you to have a healthy mouth and strong teeth for a lifetime.